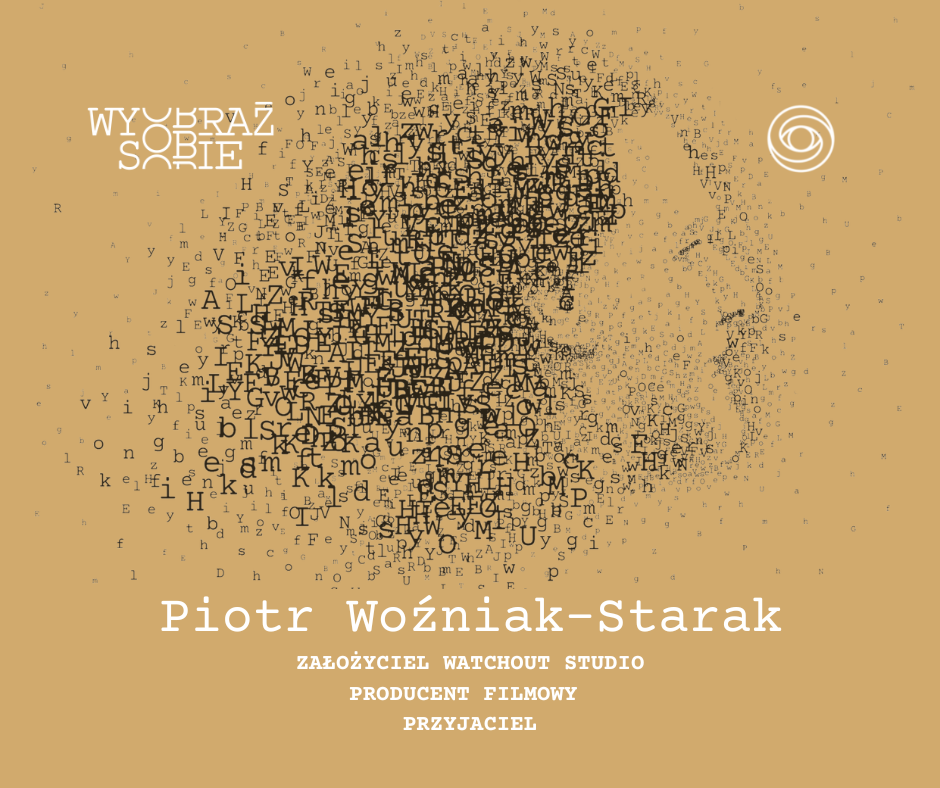 Geneza Konkursu Wyobraź Sobie oraz Nagrody Specjalnej im. Piotra Woźniaka-Staraka
Za pomysłem stworzenia Konkursu Wyobraź Sobie stoimy my – przyjaciele producenta Piotra Woźniaka-Staraka, który przez lata tworzył fantastyczne filmy i realnie wpływał na rozwój polskiej branży filmowej.
Chcemy dalej przekazywać pasję, jaką zarażał nas Piotr, dlatego postanowiliśmy wcielić w życie inicjatywę, która pobudzi polski rynek filmowy poprzez połączenie autorów i producentów filmowych. Tak powstał ten Konkurs.
Uhonorowaniem dokonań filmowych Piotra Woźniaka-Staraka będzie, przyznawana co roku, Nagroda Polskiej Gildii Producentów dla Producenta_ki Roku jego imienia.
Nagroda ta to dostrzeżenie i docenienie pracy tych, bez których żaden film nie powstał. Producenci filmowi to postacie kina stojące często w cieniu swoich produkcji. Chcemy docenić ich odwagę, determinację oraz intuicję. Nagrodzić za nowatorstwo, przebijanie szklanych sufitów i pozytywny wpływ na branżę filmową.
Producenta_kę Roku 2021 poznamy już 25.06.2022 r. w czasie uroczystej Gali Konkursu Wyobraź Sobie.